One student is dead and three others are injured after a school shooting near Spokane, Washington, police said.
Identities of the suspect and victims have not been revealed by authorities.
A Twitter user named Christina identified herself as a junior at the high school and said she had been evacuated following at least four shots.
The school is located in Rockford, a town of about 500 people located a few miles south of Spokane, WA. He says he saw the student at school with a duffel bag.
In a live interview, a Freeman High School student claims that the shooter was a student who came into the school carrying a black bag, set it down and started shooting. The three others have been taken to an area hospital.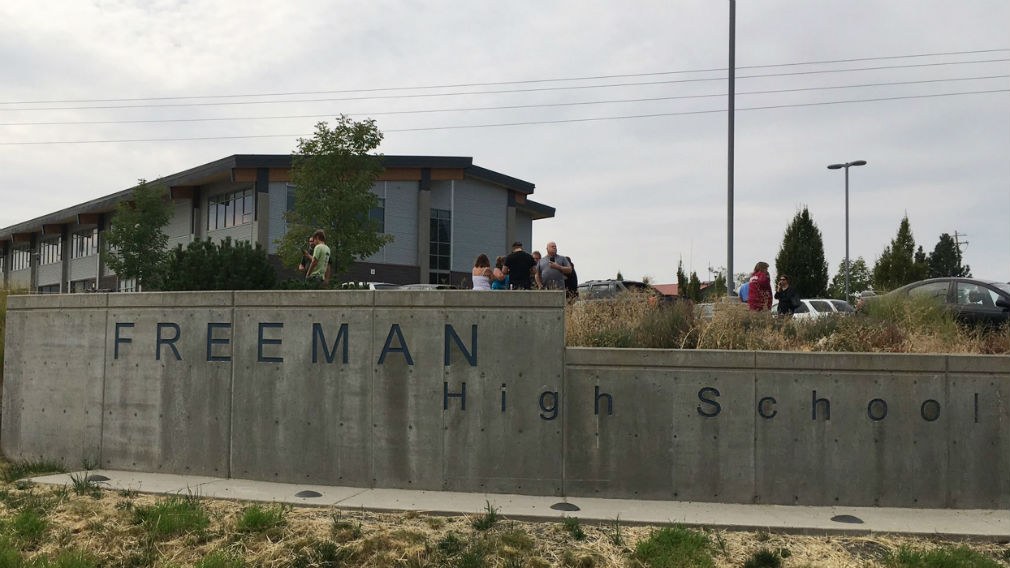 Washington State Senator Maria Cantwell tweeted "My heart is with the Spokane community". We will update when we have more information.
They were in stable condition, and family members were with them, she said. Multiple ambulances and a Lifeflight helicopter were dispatched to the high school.
"This morning's shooting at Freeman High School is heartbreaking".
All schools in the Spokane district were placed on lockdown as a precautionary measure.
Spokane Public Schools, the Central Valley School District and the Mead District were all on lockdown.