Several people are feared dead following the crash when a plane collided mid-air with a helicopter above Waddesdon Manor in Buckinghamshire. They received reports that a helicopter and another aircraft had crashed near the village of Upper Winchendon. But police said their first priority was "preservation of life".
The manor said the crash did not happen at the site and there were no casualties at the manor.
A woman who was walking her dogs at the time of the collision said she heard a helicopter circling overhead "and then heard sirens" and smelled smoke. This would have capacity for a pilot and one passenger.
RAF Halton, 10 miles away, said no military aircraft had been involved.
The plane involved was a Cessna 152, built in 1982 and owned by Airways Aero Associations which is based at the Wycombe Air Park.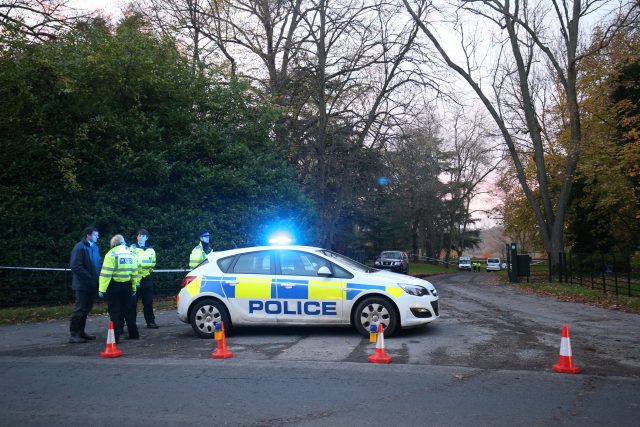 Police at the scene near Waddesdon in Buckinghamshire
"The force is coordinating the response to the incident which was reported at 12.06pm today (17/11)". "Emergency services are at the scene". While the South Central Ambulance Service has confirmed "a number of casualties" in the incident, no further details have been provided yet.
"The Air Accidents Investigation Branch has been informed and staff are en route to the scene".
At least seven fire appliances and seven fire officers were deployed as part of the efforts.
A Notice to Airmen was previously issued to warn pilots the Wycombe Air Park's air traffic control services would be closed during three 30-minute periods on selected days between November 7-30 due to a "staff shortage".
In a statement, Thames Valley Police said: "We are aware of a number of casualties following an incident this afternoon in Waddesdon, near Aylesbury".