In a sneak preview uploaded earlier today (December 17), the former U.S. President joked around before the iconic interview.
Mr Obama even asked Harry if he should put on a British accent for the radio slot.
Harry told his interviewee that if he used long pauses between answers he would probably get "the face".
"I'm nervous about this, that's what's quite amusing", he told Barack who appeared his usual cool, calm and collected self.
The interview will be broadcast on December 27 during Radio 4's Today programme and could be released as a podcast.
Mr Obama quipped back: "Let me see the face", before joking, "I don't want to see that face".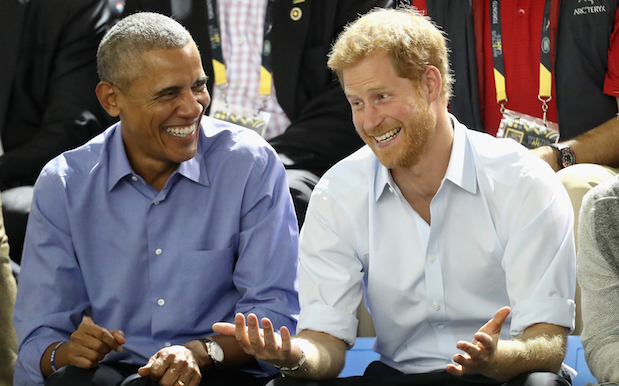 The interview, which was recorded in Toronto during the Invictus Games in September, features Obama's memories of the day he left office and his hopes for his post-presidential life as part of Harry's guest editorship of the program.
After having left office in January, the former president and his wife Michelle launched the Obama Foundation, an organization created to empower communities and improve leadership around the world.
Will you be streaming the full interview?
"The interview focuses on their shared interest in building platforms for the next generation of young leaders", Kensington Palace wrote on Twitter.
In the teaser released by the palace, Prince Harry outlines how the interview will proceed to a relaxed Mr Obama.
The two have been spotted together numerous times, mostly at sporting events, however we haven't heard much conversation between the two.