Jacinda Ardern said the alleged attacker, 28-year-old Australian Brenton Tarrant, would surely have killed even more people than the 49 worshippers he massacred in two mosques were it not for the policemen.
The attack sent shockwaves through New Zealand, prompting Prime Minister Jacinda Ardern to promise to change gun laws.
She said the shooter had five guns, two of them semi-automatic.
An injured person is loaded into an ambulance following a shooting at the Al Noor mosque in Christchurch, New Zealand, March 15, 2019.
From time to time people outside the cordon came to place flowers under a tree to express their condolences to the victims.
She said the the country's gun laws will be changed and toughened after the attack. Two others two remain in custody in connection with the shooting, but their role remains unclear.
Police said they were aware of a video shared online and broadcast live during the attack, which apparently showed a gunman walking into a mosque and opening fire.
The prime minister said the attack reflected "extremist views that have absolutely no place in New Zealand".
Six of the victims of Friday's shooting rampage at two New Zealand mosques were of Palestinian origin, as were at least six of the wounded, the Palestinian Maan news agency reported Saturday, citing the Palestinian Foreign Ministry.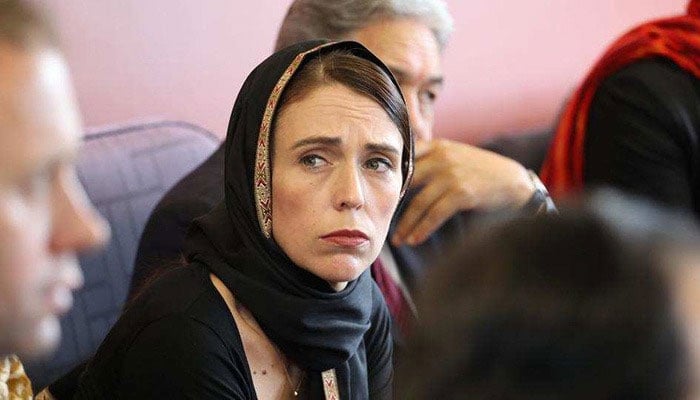 The group of politicians, at the request of the community leaders, also visited Hagley College to visit families and loved ones of those who had lost their lives. Two explosive devices were also found in his auto.
Commissioner Mike Bush hailed the "absolute bravery" of both police and members of the public "who put themselves in harm's way" to apprehend the suspect.
Ardern said the investigation was ongoing but authorities believed there was only "one primary perpetrator".
Tarrant is scheduled to appear in court again on April 5. At least one Palestinian died, Palestine's ambassador to Australia and New Zealand said in a statement. She said authorities were working to ensure that bodies could be identified and repatriated quickly to allow for proper Muslim burials.
Mr Taylor, 27, left Aberdeen to travel to New Zealand as part of a trip to see more of the world.
New Zealand's stricken residents reached out to Muslims in their neighbourhoods and around the country on Saturday.
She was yet to meet the officers, but had asked after them while meeting with police bosses in Christchurch today and requested that they pass on the "thanks of all New Zealanders".
The ODESC committee is expected to brief Cabinet on Monday on a number of issues including gun laws, security and intelligence services, security watch lists and border protection. Ardern labeled the carnage a terrorist attack and has vowed to change the country's gun laws as a result. "But I can't say any more than that", said Bush at a Christchurch press conference on Saturday.
Khokhur and husband Mehaboobbhai Khokhur had travelled from India to spend time with Imran, who dropped off his father at the Al Noor mosque on Friday and was looking for a parking space when the shooting began.