Infiniti Motor Company, a division of Nissan, said in a statement that it would stop production of Q30 and QX30 crossover models in Sunderland by mid-2019 as part of a global restructuring, amid sector-wide turbulence partially attributed to Brexit.
It's a second blow for the factory in as many months after the Japanese company confirmed in early February that it had cancelled plans to build the next-generation Nissan X-Trail SUV at the British facility.
Infiniti plans to divert its resources to markets with bigger opportunities from a region where non-European premium brands are struggling to compete against local players such as Audi, BMW and Mercedes-Benz.
Infiniti has always been on the sidelines in Europe's competitive auto market, selling few vehicles. Instead, Nissan will promote the Infiniti brand in the USA and Chinese markets. It will shift its focus to North America and China, and continue its smaller operations in Eastern Europe, the Middle East, and Asia.
Infiniti promises that it will assist impacted workers in finding employment and negotiate end-of-franchise agreements with its retail outlets.
Bosses said the decision was made after years of poor sales volumes since the brand was launched in 2008.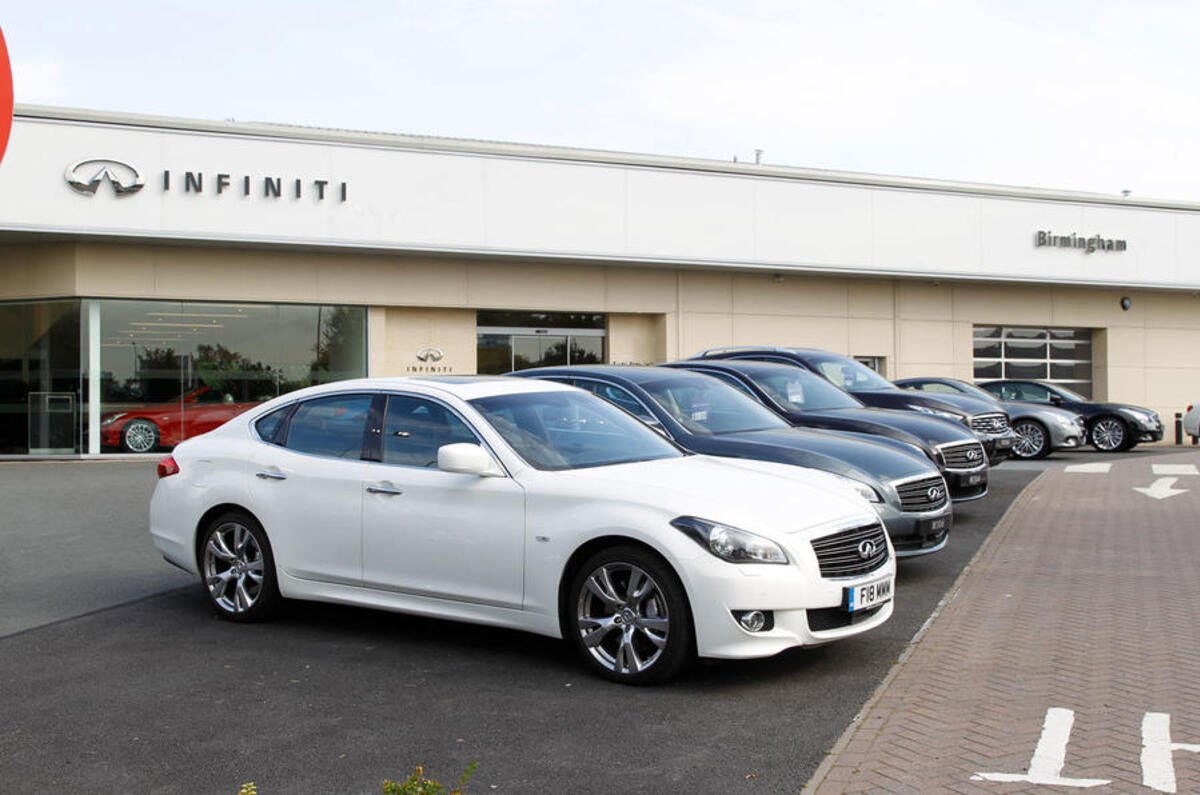 Close Facebook Like Tweet Widget
The move will mean the end of 250 manufacturing jobs in Sunderland, although Nissan said it hopes to find alternative work for the employees affected.
Vehicle companies are streamlining their portfolios and production sites among growing global pressures including trade wars, the costly shift to electric cars and weakening markets.
Infiniti announced on Tuesday that it is pulling out of the Western European market.
It is understood there are fewer than 250 workers on the Q30, with 12,000 Infiniti models turned out by the plant out of the 500,000 vehicles produced past year.
"Infiniti markets and sells independently as a premium brand", a company representative explained to The Drive.